2014-2015 Academic Catalog
[ARCHIVED CATALOG]
2014-2015 Academic Catalog
---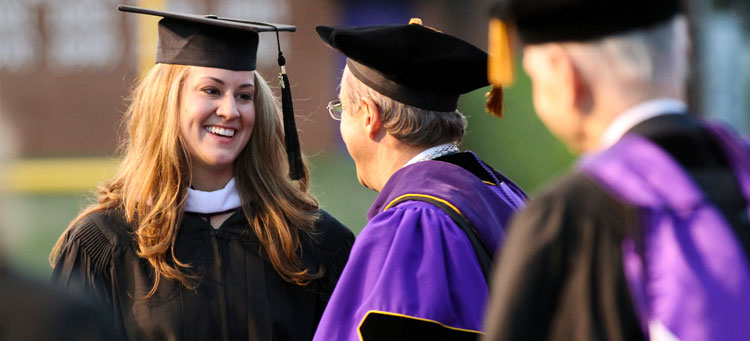 The purpose of this catalog is to provide students and their academic advisors with a general description of Furman University along with detailed information regarding the curricula offered by Furman. Because educational processes change, the information and educational requirements represent a flexible program which may be altered at any time by Furman University.
The provisions of this catalog do not constitute an offer for a contract which may be accepted by students through the process of registration and enrollment at Furman. FURMAN UNIVERSITY RESERVES THE RIGHT TO CHANGE, WITHOUT NOTICE, ANY FEE, PROVISION, POLICY, PROCEDURE, OFFERING, OR REQUIREMENT IN THIS CATALOG AND TO DETERMINE WHETHER A STUDENT HAS SATISFACTORILY MET FURMAN'S REQUIREMENTS FOR ADMISSION OR THE AWARD OF A DEGREE.
Furman University is committed to providing equal access to its educational programs, activities, and facilities to all otherwise qualified students without discrimination on the basis of race, national origin, color, creed, religion, sex, age, disability, veteran status, sexual orientation, gender identity, or any other category protected by applicable state or federal law. An equal opportunity employer, Furman also affirms its commitment to nondiscrimination in its employment policies and practices. In compliance with Title IX (20 U.S.C Sec. 1681 et seq.) Furman University prohibits sex discrimination, including sexual harassment. For student related disability discrimination concerns, contact the Disability Services Coordinator, 864-294-2320, 3300 Poinsett Hwy, Greenville, SC 29613. For all other concerns, including any arising under Title IX, contact the Assistant Vice President for Human Resources, who is also Furman's Title IX Coordinator, at 864-294-3730, 3300 Poinsett Hwy, Greenville, SC 29613.
A fully searchable electronic version of this catalog is available through the Furman web site at www.furman.edu/catalog.
Furman University Catalog/Greenville, S.C.
(Inaugurated January 1912)
N.S. Vol. LX/No. 1
---